Hog Roasts are still as popular as ever, whether it is for wedding receptions, birthday parties, corporate functions or any other outdoor catering event. They can be as intimate or as wild as you want. It really doesn't matter where you are either, it can be a decent sized garden anywhere in Worcestershire a piece of land with Marquee in Warwickshire, or a pub such as the White Lion in Astwood Bank, which is where the celebrations with a fine hog roast were this weekend.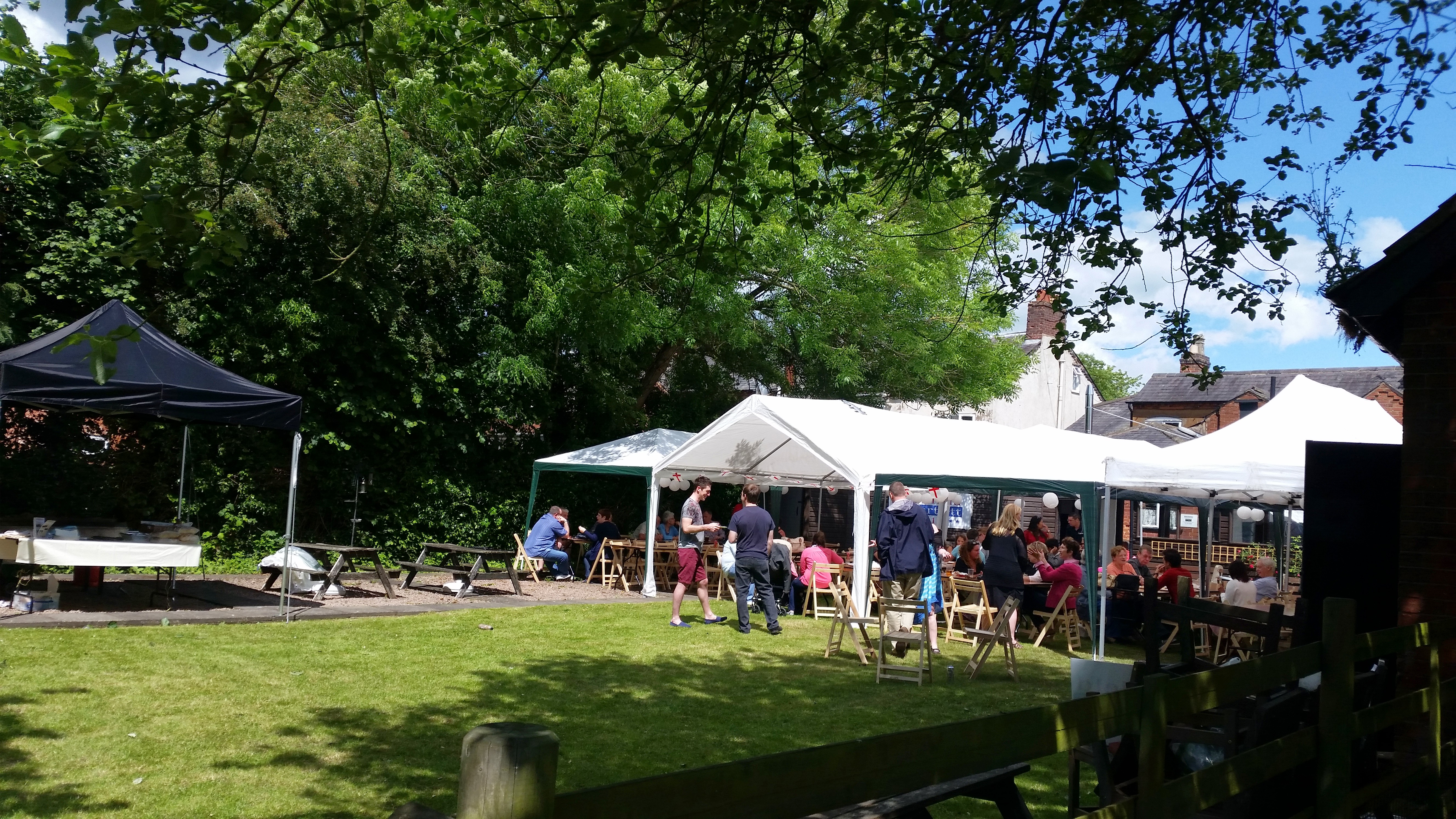 A traditional Hog Roast consists of soft white rolls, apple-sauce, stuffing and the succulent roast pork and crispy crackling, this is still by far the most popular, but there are changes to be made if you want and instead of rolls, we can provide wraps and instead of the apple sauce try some pickle. What remains the same though is that moist meat and crunchy crackling and also the spectacle, everyone just loves to see it being carved. The question I am always asked is can I have more than 1 each – you bet, there is plenty to go around, but I warn you, whether roll or wrap, each one is packed!
Don't worry about the weather either, I have cooked, carved and served on a beautiful sunny August day as well as the typical November Bonfire rain and wind.