Canapés – Fresh and full of flavour- fantastic for any event- hog roast
We like to add new additions to our hog roast menus so we can give as much variety as possible and make your event catering specific to you. My wife and I had a little "cook off" this weekend and came up with a few more suggestions that are now tried and tested so we can add them to our repertoire.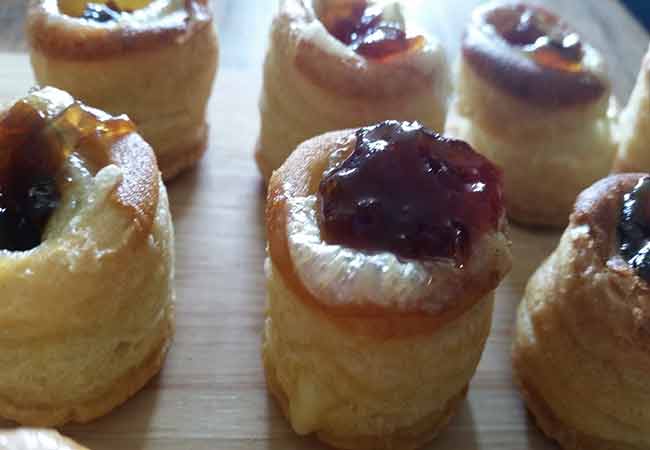 Canapés – we had small pastry cases and filled them with cream cheese and then topped this with smoked salmon and chives, we also got some lovely little vol- au- vents and put in small piece of brie which we baked, so it melted and then we topped them with some caramelised red onion chutney, these can served warm or cold, our family and other guests really enjoyed them, you can see the attached image.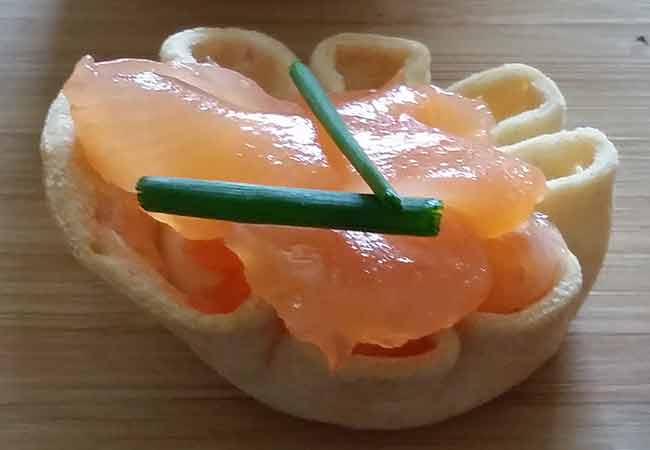 We then slow cooked a leg of lamb on the outside grill, we had prepared a rub of garlic, cumin, paprika, coriander, salt, black pepper, cinnamon and allspice and had rubbed this into the joint and left it overnight to soak in we then roasted slowly outside, it had a Moroccan style to it and our neighbours commented on the wonderful aroma wafting over the fence, we served a green salad, wraps and couscous – an absolute winner, this would go down really well for your birthday barbecue.  We still have some Saturday's free for your Worcester wedding catering or Warwickshire Pig Roasts between now and the end of August, so don't be afraid to ring and ask for a no obligation quotation.