We have been awarded 5 stars by the council for food and hygiene.
Well Hog Roast Redditch is celebrating the fact that they can demonstrate that hog roasts in Warwickshire and Barbecues in Worcester are not only safe but hygienic and we can prove it as we have been awarded 5 stars by the council for food and hygiene.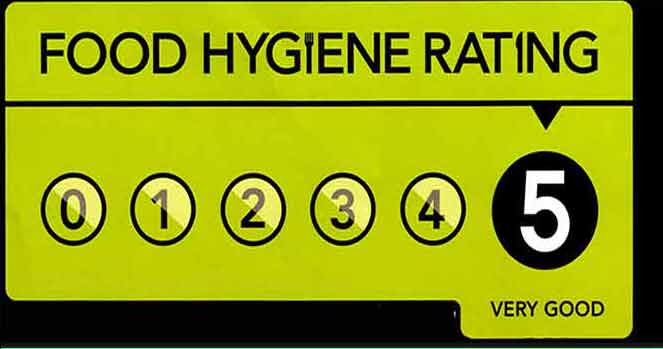 This 5 star rating was not easy to get as the official told me, we are extremely proud, as you have to jump through quite a few hoops to prove you are worthy. We had to demonstrate that myself and all my staff can operate in a clean and healthy environment, so I ensured that all our staff took a hygiene exam, so that we really understand the importance of temperature control and traceability.
I think my long experience as a master butcher helped here as being able to trace all product back to reliable and trustworthy sources are paramount to me and it is the principle on which I really take pride in. You know when you book Hog Roast Redditch that all the meat is from a trusted local farm butchers with their own abattoir.
We have documented everything to ensure we always follow safe practises, this is right from the point of order all the way through to purchasing the product, cooking, and serving.
When you book a hog roast, you not only need to be assured that you and your guests will enjoy the occasion but you also need to be assured that every care has been taken throughout the whole process and Hog Roast Redditch can absolutely guarantee this is the case.
So book a Hog Roast or barbeque this Summer and rest assured that you are booking with someone reliable, experienced and above all trustworthy and safe. Book a no obligation quotation with Hog Roast Redditch.