KICK YOUR SUMMER OFF WITH A CLASSIC HOG ROAST OR CHOOSE SOMETHING DIFFERENT FROM OUR NEW BBQ MENU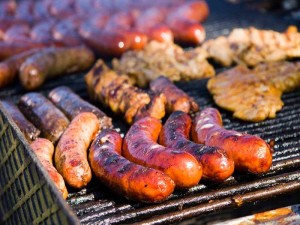 HOG ROAST REDDITCH have started to get booked up for summer Barbecues now the weather has started to improve and we also have a new menu. You can't beat the traditional Hog Roast, crispy crackling, moist pork and apple sauce in soft white rolls. Worcester Hog Roast lovers and Warwickshire Barbecues are proving as popular as ever at the moment.
NEW BBQ MENU NOW AVAILABLE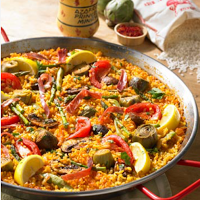 Have a look at our new menus, tasty tapas through to paella, crepes and the traditional BBQ's and Hog Roasts. We have plenty of experience in dealing with all manner of events, so whether it is outside catering for a wedding in Warwickshire or a corporate event in Worcester, we can delight you with our selection of menu's and the bespoke services we offer.
Hog Roast Redditch can now offer crepes, either sweet or savoury, they are a fantastic addition to your Hog Roast or Barbecue. We always create a crowd when we are making these, we only use fresh home- made batter and we have lots of toppings and fillings. During the few hot days we have had, crepes with  vanilla ice cream and strawberries has proved to be very popular. When we have done Winter events, raspberries (you can get them all year round now) and white chocolate together with the traditional lemon and sugar are the ones really in demand.